Mannen som cyklar Jorden runt
Let me present the genuine adventurer: Loic Munaro!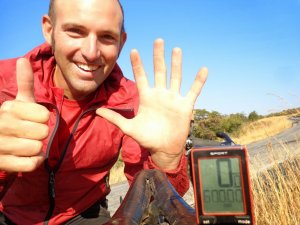 I met you on a sailing boat on my way to Colombia. Everyone on the boat had a regular backpack but you came with a bike. I think all the passengers were impressed of your trip. Could you tell me briefly about your trip and the route?
I started this trip 3 years ago. I rode my bicycle from France to Japan. Then I flew to Vancouver in Canada to cycle down the americas until the most southern point, Ushuaia in Agentina.  After that , I have been to Africa, I'm now in South Africa, almost at the end of a ride from Cairo, Egypt to Cape Town, South Africa. So far I have covered more than 60000 kilometer and visited more than 50 countries.
So far I have covered more than 60000 kilometer and visited more than 50 countries.
That just sounds awesome! When to you plan to get back? Or never?
I'm on the road for 3 years now, I have in mind to finish this african ride until Cape Town then flying to Lisboa, Portugal and cycle back to France and seeing my friends on the way. I should be back home for Christmas, but it can still change...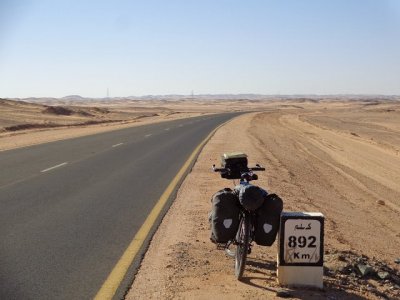 Nice! A simple, but perhaps hard to answer, question: Why do you go with bike? What's the thing with the bike you really like?
My favorite thing with bike touring is the feeling of freedom that I have. I have food and water, camping gears, no precise plans, I can stop to talk with locals, to have a swim, stay longer if I like the place, change route... No sheddule, no time limit.
I also like the fact to go off the beaten tracks. Not going from hostels to touristic places again and again like most travellers do. Seing really the country and having contact with locals. The  bicycle is also a "magic tool" to break the ice and create contact with people.
Also the physical effort that cycling ask make me appreciate the scenary and the sights more than going by car or bus.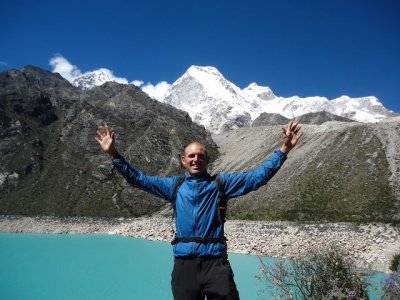 What do you mosly eat? Do you cook or more often visit the restaurangs?
I eat everything that I can find and a lot! That's another good thing with bike touring, not counting the calories or worriying about getting fat. Of course, I eat a lots of carbs: rice, pasta, bread, cereal. My classic dish in front of the tent is rice with tuna fish.
I have a stove and I do cook in expensive countries or remote areas.But in a lot of asiatic, african, latin american countries, it's cheaper and easier to go to locals restaurants. It's also part of the trip to try local food.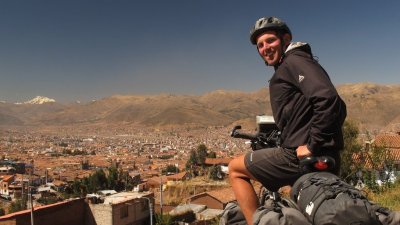 "My classic dish in front of the tent is rice with tuna fish."
What has been the favorite part of the trip? Do you got some favorite countries on the "top list"?
My favorite "part" was South America: spectacular landscpaes in the Andes and easy to communicate in spanish. It's hard to pick only one country but here are the highlights list:
The wonderfull lanscapes of the Andes mountain in Peru and Bolivia, Nature at it's best in Patagonia, Amazing hopitality of Iran and Soudan, the high plateau of Tibet and the Mexican desert of Baja California.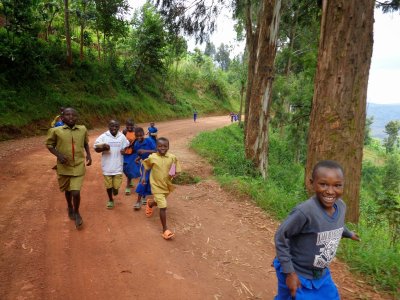 Ett gäng skolbarn springer ikapp Loic
Wow! Something you have learned during the trip as you want to share with others?
I think that this trip change me deeply. I appreciate simple things of life much more than before and realise how lucky I am to live in Europe. So if i have one thing to share with others: live your dreams, we only live once!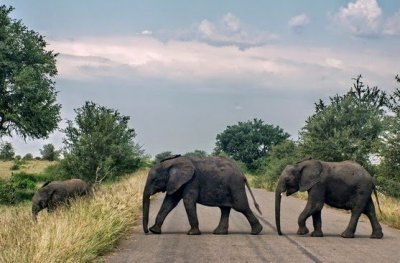 Ibland är det inte bara bilar på vägarna..
Do you got any advice for others who want to do a long road trip on the bike?
I would have tons of tips about material things, destinations itinerary, and more but yo make it simple. Don't make plans, take your time, get some money reserve and ride as long as you enjoy it.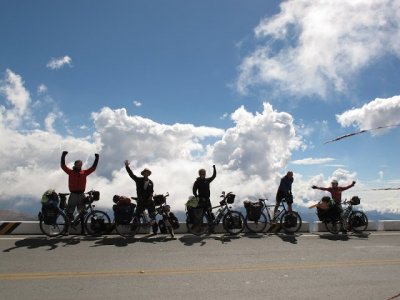 "Live your dreams, don't dream your life."
---
Andra inlägg